Transportation
Finding your way in everyday life, both literally and figuratively, takes some time: how does the public transportation work? Do I need a bike? Shall I buy or rent a car? All these questions are about to be answered here.
Rent or buy a car
Although the public transport brings you almost everywhere, you might want to explore the region by car or you need a car for easy commuting and getting around. You will find several car dealers in the area, usually specialised in a certain brand. They sell new and used cars.
Renting a car is easy and not very expensive for short periods. Most prices are fixed per day from early morning until late evening or per 24 hours. Needless to say you need a driver's licence and be aware that the years of driving experience and the minimum or maximum age of the driver can differ per rental company.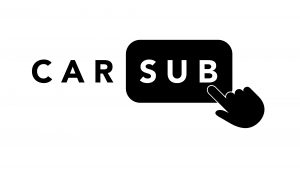 If you are looking for flexible car rental, with the possibility to change the car monthly, check out the website of our service partner Carsub. For more information and special reduced expat fares, contact the Expat Center first by email.
Public transportation
Since the Netherlands is a small country with a dense population, public transport is everywhere. The Dutch trains and buses are known for their punctuality and extensive schedules. In Overijssel there is no metro or tram, only bus and train.
Confused concerning your connections? Use the website www.9292.nl. It will plan the best route for you with all existing types of public transport, considering delays and maintenance.
OV chip card (travel card)
For all types of public transport it is advised to use an OV chip card, a public transport pass.
This is an easy electronic payment method for public transportation in the whole country. Besides in trains and buses, you can also use it on trams, metro's and ferryboats in all other cities, like Amsterdam, The Hague and Rotterdam.
If you have an OV chip card, always make sure you have enough electronic credit before travelling. How much credit is needed, varies per transport company.
Don't forget to check IN and check OUT with your card every time you travel, or you can get a fine. Take into account that there are several train companies in the Netherlands. During your trip you might be changing trains and therefor also train companies. Make sure to check out with one company and check in with the other company.
Here you can get your OV-Chipcard
Train
Trains are very convenient for medium and long distance travel, as the Netherlands has an extensive railway network. All main cities and also many towns have a train station. Most trains offer a choice between first and second class.
Use your OV-chip card or buy a ticket. Tickets are available at the Netherlands Railways (NS) ticket offices, at the ticket machines at train stations, or directly via the NS web page www.ns.nl.
Bus
The regional bus network is very efficient and covers pretty much all of the region. If you are travelling to or from a small town without a train station, then the bus is the way to go! However, for long-distance travel, regional buses are not convenient, as they are slower than the train. Use the website www.9292.nl
Airport
Flying for business, going back to your home country or receiving guests that are arriving by plane? Consider the airports around the east of the Netherlands, besides Schiphol Airport in Amsterdam. At a 1,5 to 2 hour drive by car you find Eindhoven Airport and across the German border Dusseldorf, Münster-Osnabrück and Weeze.
The Dutch cities of Rotterdam, Groningen and Maastricht also have airports, with flights within Europe, especially in summer to holiday destinations.
Bicycles
Cycling is the most common way to travel short distances in the Netherlands. Wonderful bike paths all over the country and flat lands make biking a popular way to get around or spend leisure time. Wearing a helmet is not obligatory, but recommended for children or when you go cross country or speed cycling.
You can travel with your (electronic) bike on trains but be aware that you have to buy an extra ticket for your bike, these are available at the ticket machines at train stations. Foldable bikes can go on the train for free.