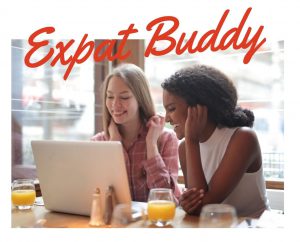 Welcome in Twente ! The Expat Center East Netherlands team hopes that you will have a wonderful time.
To make settling in a little easier, you can join our social events and participate in the Expat Buddy Program.
The Buddy Program is a great way to learn about our culture, get to know your new home town better and build a social network quickly. The Buddy's are all Dutch locals, speak English and can assist you with everyday questions as well.
The Expat Center will make the match based on similar interests. During a period of about 3 months the Buddy will stay in (online) contact with you and explore Twente with you (depending on the Corona measures) by visiting a museum, go shopping, cycling etc.
Do you want a Buddy ? Free registration can be done by sending us an email and we will contact you for a brief intake meeting so we can make the perfect match !