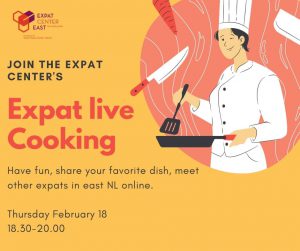 Are you in for a interactive online event ? Join our Expat Live Cooking on February 18. Share your favorite dish and we'll cook it together!
From the group of attendees, we will select 1 person beforehand who will lead the cooking session. The receipe and ingredients you'll receive on time, together with a Zoom link.
Register via this link and we hope to see you all this week!