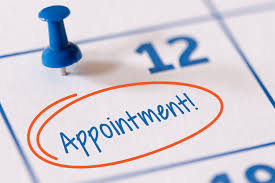 British citizens living in the Netherlands, who need their biometrics taken (fingerprints, signature and photo) needed for the application process due to Brexit, can now make an appointment in Enschede. The British citizens received a confirmation letter from the Immigration & Naturalisation Service (IND) regarding their application of the residence permit with a note that they can go the Expat Center location in Enschede. This office is now open every Thursday, from August 20, between 10.00 – 16.00.
You can make an appointment yourself through the IND website where you can find the necessary details as well.
Location:
Stadskantoor at Hengelosestraat 51
Enschede
Phone number: 14053 or 053 4818181
Please consider the current COVID-19 measures:
Do you have a fever or a cold? Please stay at home.
Come to the appointment alone. If you need assistance, you can bring one extra person.
Don't come too early or too late. If you are too early, wait outside the stadskantoor.
Enter through the main entrance of the stadskantoor at the Hengelosestraat (leave through the side entrance near the train station)
Keep 1,50 meter distance to the personnel and other visitors.